GET TO KNOW BRETT.
A native Nebraskan, fiscal conservative, and family man who will ensure Nebraska is as strong as our families and values.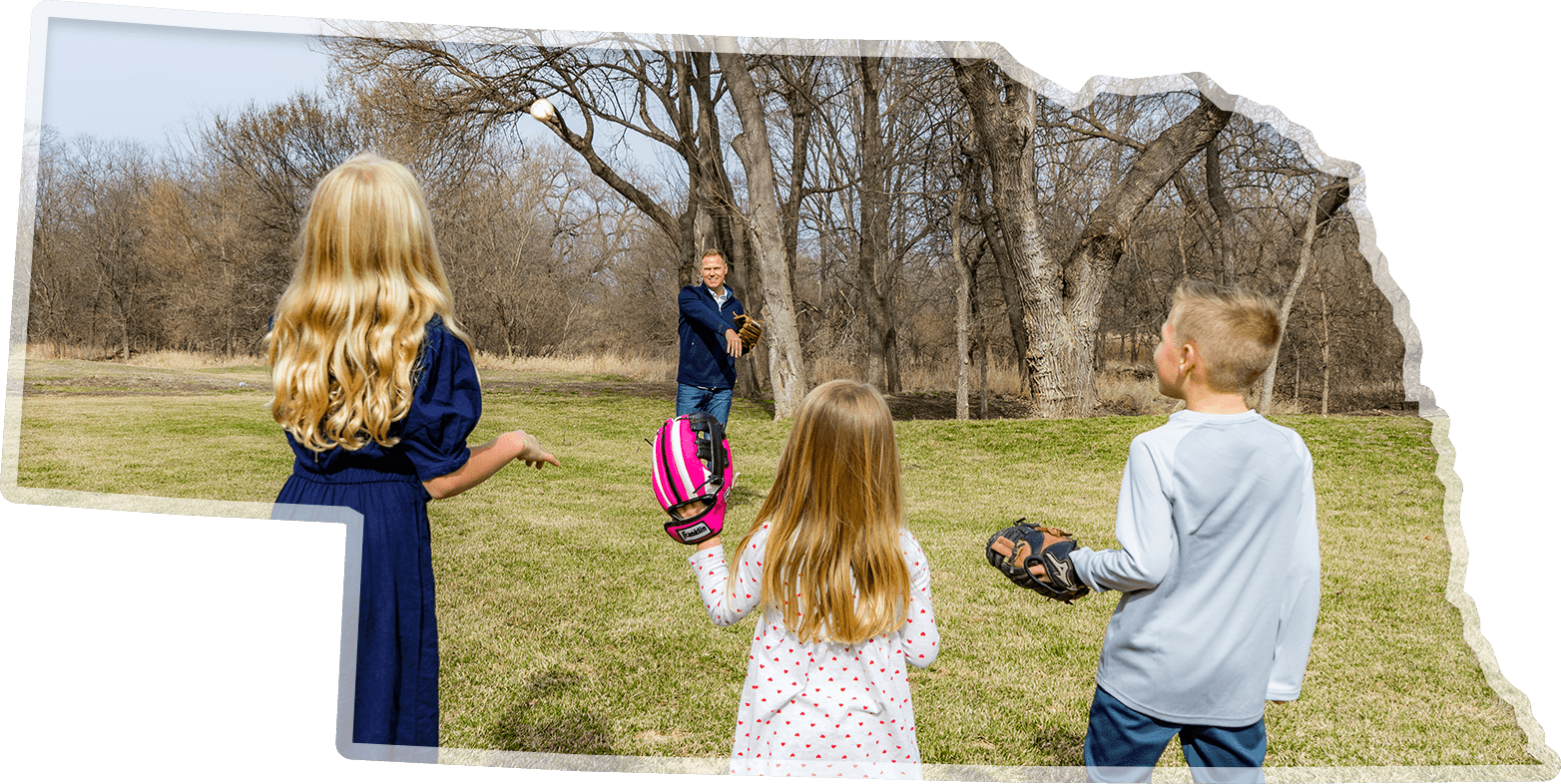 Join the Fight
For Our Families. For Our Values. For Nebraska.
A lifelong Nebraskan, Brett's family instilled in him a solid foundation of family values and emphasized the importance of hard work and commitment.
After graduating from Millard West High School, Brett followed in the footsteps of his father and two uncles to play football for the Huskers. As walk on at Nebraska, Brett was chosen by his teammates as a Unity Council representative.
As a State Senator, Brett has worked to cut taxes, spurring economic growth and making Nebraska a great place to work and to save. He has passed legislation to repeal the social security tax, which hurts the senior citizens who retire here and drives many Nebraskans to other states in their golden years. Whether you are a small business owner, a young person just starting out, or a senior citizen, Brett believes we must help free markets thrive in order to bring prosperity to all Nebraskans.
Brett is a committed fiscal conservative. He has been at the forefront of tax reform, economic development and family issues. Brett is confronted every day with the challenges of our nation's current financial state. Ever-higher taxes, over-regulation of our small businesses, and growing government spending are threatening the prosperity of everyday Nebraskans.
In Lincoln, Brett has been a pro-family leader. He's passed legislation to make college more affordable for Nebraskans, defended the unborn, and led the fight against the opioid epidemic. Brett is avid outdoorsmen and is staunchly pro-second amendment.
Brett enjoys spending his free time in Omaha with his wife, Leigh, and three young children, Colette, Barron and Olivia. He also enjoys the company of family and friends, hunting, golfing, cooking, and coaching.